Our International Webinar entitled 'Being a Nurse in the COVID-19 Pandemic' Was Held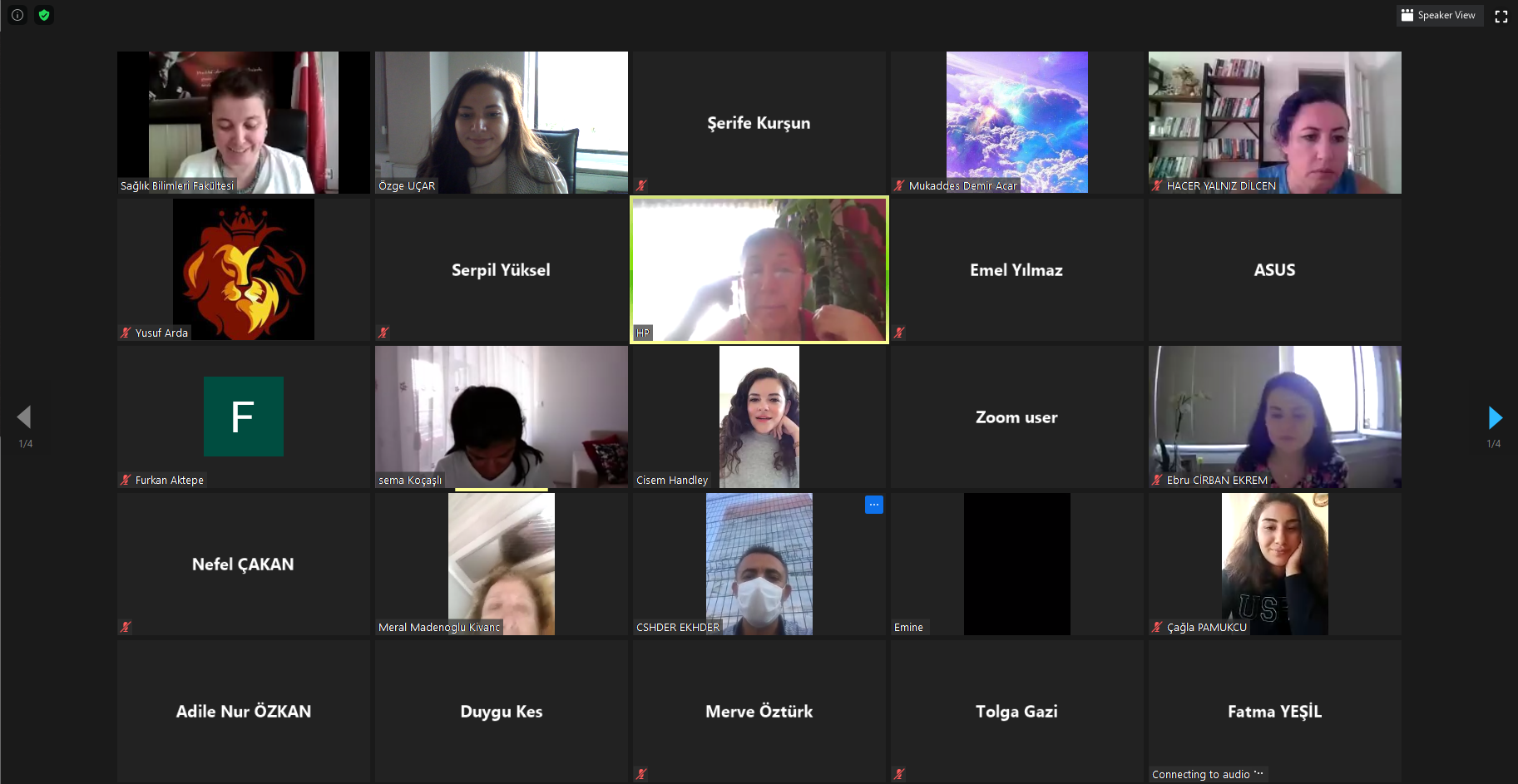 Published Date: 16.10.2020
Our International Webinar entitled 'Being a Nurse in the COVID-19 Pandemic' Was Held
Under the moderation of our Faculty of Health Sciences Dean Prof. Dr. Sevim ÇELİK, our international webinar titled 'Being a Nurse in the COVID-19 Pandemic' was held on 15 October 2020 with the participation of 250 academicians, nurses and nursing students from 20 different provinces of our country.
Canan CERMEN, working as a Home Care Nurse from California in the United States of America, Sermin TAN KAYA working as a manager at Marien Hospital Aachen Hospital in Germany, and Nurse Çisem HANDLEY working at Royal Devon & Exeter Hospital participated as a speaker. The speakers shared their experiences and information about the health services, working conditions, and their own working experiences in the countries where they have suffered from the COVID-19 Pandemic. Throughout the webinar, the topics generally progressed in which we made suggestions for the problems faced by nurses during the pandemic, their difficulties with another person, an overview of the nursing profession in the countries they live in, and the nurses who want this initiative. The intensive interest webinar was concluded with a Q&A session.
We would like to thank all the organizers, speakers, and participants who contributed to our webinar as they shared their unique experiences and difficulties. In this webinar, we recognized how the nurses worked with great devotion during the COVID-19 pandemic in our country and around the world.