Our webinar titled 'Let Your Organs Find Life' Was Held.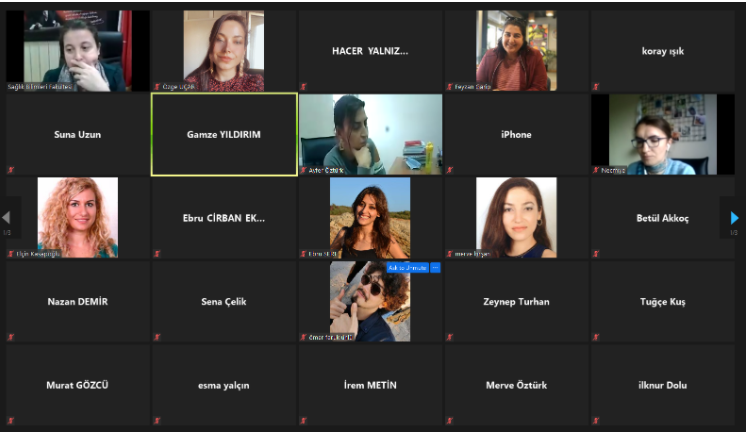 Published Date: 06.11.2020

Our webinar titled 'Let Your Organs Find Life' was held on 06 November 2020 with the participation of approximately 100 people consisting of academicians, nurses, nursing students, and the public from different provinces of our country.
The webinar was started under the moderation of the Dean Prof. Dr.Sevim ÇELİK.

Turkey Organ Transplantation Foundation Board Member
Gamze YILDIRIM
and the patient Aslı GÜNEŞ attended the webinar as speakers. Gamze YILDIRIM shared key information about the organ transplantation, the number of patients waiting for transplants in Turkey, the organ donation situation in Turkey, found how to share information about specific topics will be organ donors. Speech letter sent by the patient Aslı GÜNEŞ due to her last-minute health problem. In this case, Özge UÇAR read her letter about how she benefitted the organ donation and changed her life. After sharing this lived experiences about her organ transplant, the Webinar was concluded by answering the questions directed by the participants. Although the importance of organ transplantation in our country and all over the world is known, we thank everyone who contributed to our webinar which provided an opportunity to discuss the difficulties of patients awaiting organ donation due to the low number of donors. We wish our speaker Aslı GÜNEŞ, a transplant patient, urgent recovery.