Our Faculty's 2020-2021 Academic Year Fall Semester Student Meeting was Held.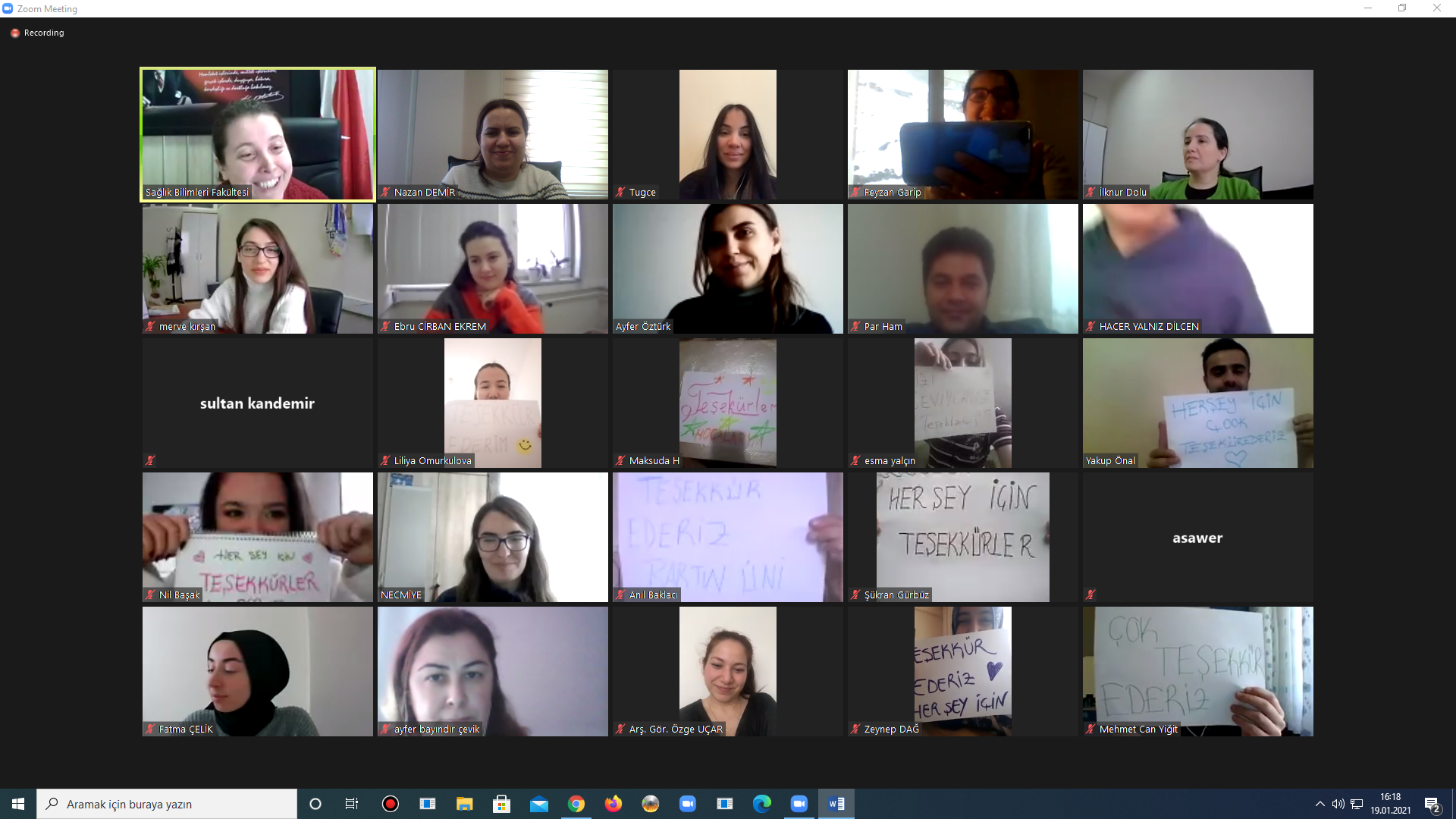 Published date: 20.01.2021
2020-2021 Academic Year Fall Semester Student Meeting was Held.
In our end-of-term evaluation meeting, we hold periodically in each academic year. This year's meeting was held online in the 2020-2021 Academic Year Fall semester. Our Dean of Faculty and Head of Nursing Department Prof. Dr. Sevim ÇELİK has led this meeting. Lecturers from our faculty and other units of our university who support our education and training processes were attended. Assistant Professor Parham TASLIMI and Fatma ÇELİK in the Department of Turkish Language have also participated in the meeting. Faculty and Nursing Department student representative Yakup ÖNAL and 106 nursing students attended. At the end of term evaluation meeting; The distance education process was evaluated by our students and academic staff. The results of the satisfaction questionnaire for the students in the online education process of the academic staff who teach in the distance education process were shared with the students and lecturers and feedback was received. Our students stated that they were satisfied with the online education courses. This illustrated how our academic consultancy system made a positive contribution to the management of this process. The meeting was concluded with our students' surprise images to their lecturers. Students showed their appreciation with the words of thanks to their lecturers.